"Over every mountain there is a path, although it may not be seen from the valley.


WHY WE WILL MAKE YOUR BUSINESS BETTER
K2 is directly involved with its business clients and experiences every aspect of their business. Problems are revealed and faced with the most modern and reliable insurance risk management tools. Energy, willingness for innovation and technical knowledge, motivate our interest for the best possible solution to any problems that arise and make our clients life difficult.
Our strategy for substantial results and surplus value includes:
∼ The protection of the company's workforce, which is its most vital and important asset.
∼ The protection of its assets and business reputation. 
∼ Attracting new talents.
∼ Providing constant updating in products and services, so that it is ahead of developments.
BUSINESS KNOWLEDGE
— WITH A PERSONAL TOUCH —
PERSONALIZED COVERAGE & SERVICE
Essential components of our strategy are our commitments to adhere to excellent standards in our every action.


We work diligently on the principles of reciprocity and ethical behaviour.
We retain executives who show passion for providing excellent services to our clients.
We operate actively and effectively within the framework of corporate, social, and political responsibility.
With absolute patience and consistency, we achieve smooth growth and lifelong development.
The combination of these elements is catalytic.

∼ It gives companies and their executives the opportunity to grow and improve to the maximum of their potential, without the stress of unexpected events and the financial consequences that result from them.

∼ Set us apart from competing companies, due to the innovative insurance solutions that shield the whole organization and offer new growth opportunities, through the creation of an environment of stability and security.
∼ Offers the entrepreneur the preservation of his independence, the defence and development of his philosophy of life and the securing of his freedom and property.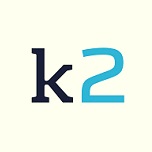 KEEP MOVING FORWARD

We'll always be there supporting you!
At the core of this professional philosophy,
lie to at two of the most precious assets:
Respect, which is the most important factor to build a strong client relationship and the deep realization that our partners,
make up the most important element of our company's legacy.
Small Business Insurance Solutions
We view insurance as a relationship not a transaction
"Any kind of insurance coverage is a manifestation of human welfare. Wherever it starts and whatever it tries to secure, we support it in every way.


Do you have a big idea we can help with?